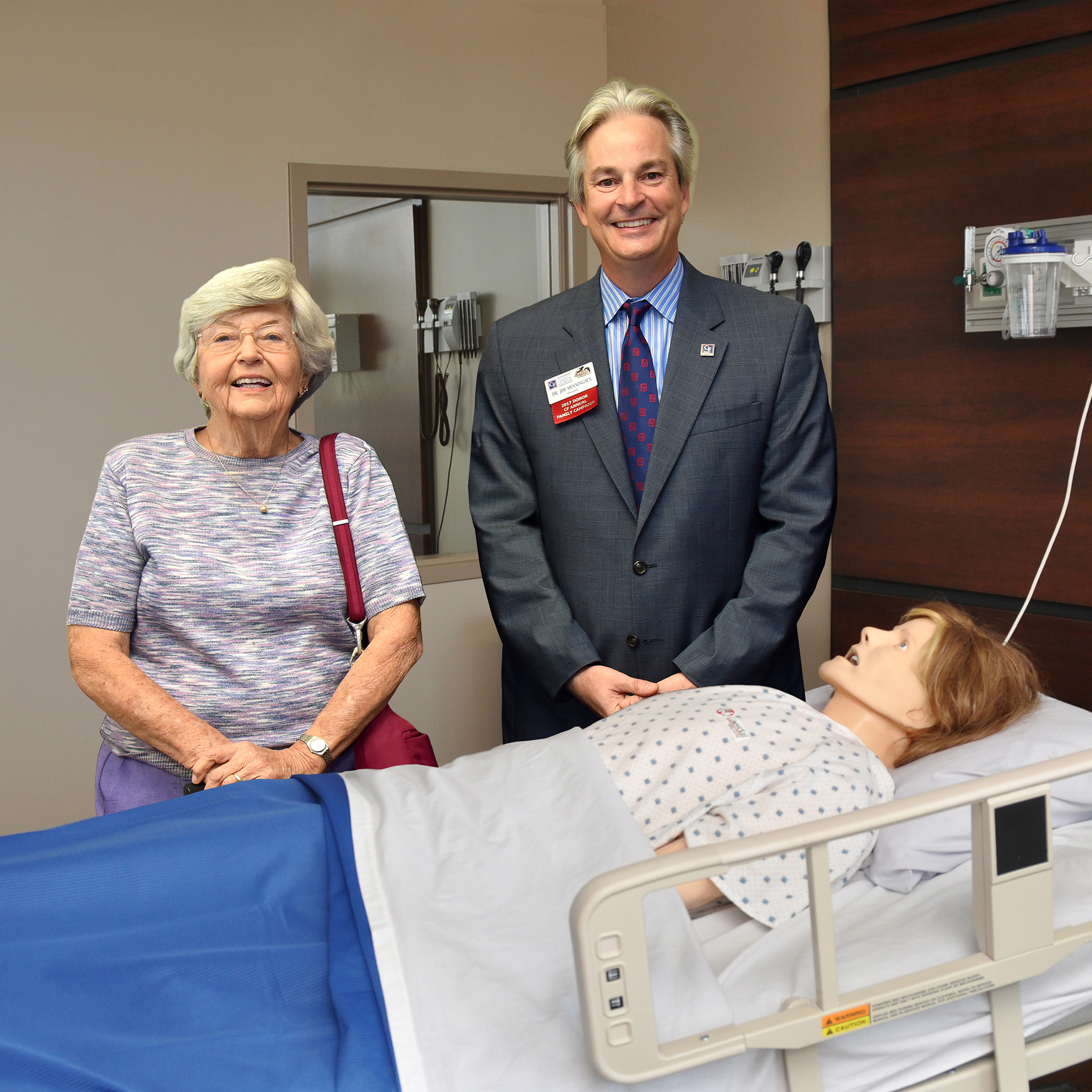 Mary Brent Kraus's legacy at the College of Central Florida and Appleton Museum of Art can be found in numerous forms. Mary was a volunteer for the Appleton Museum of Art for 19 plus years and was very active in the Museum's docent program. In fact, she was Docent of the Year in 2003. Mary was also a regular on the Museum's  Trips 'n' Tours program.  Her commitment to young people was unwavering and she will be remembered for her support of the education wing of the Appleton in the Daniel & Mary Kraus ARTSpace.
Mary's commitment to education was not just in the arts. She generously endowed seven STEPS to CF scholarships (scholarship benefiting promising elementary students at Romeo (3), Ward-Highlands(2), Fort McCoy (2), and three scholarships for CF students in memory of her late husband and brothers (Daniel M. Kraus, MD Endowed Memorial Scholarship, Arthur Woods O'Steen Endowed Memorial Scholarship, and the (Ret.) Col. Ernest Clark O'Steen Endowed Memorial Scholarship). 
CF's Nursing Simulation Center is named in memory of Mary's late husband, Dr. Daniel Kraus.  Mary was instrumental in donating the much needed funds to make CF's state of the art training facility a reality for students. The patient simulators at the center are named after Mary's family and friends.  As a retired nurse herself, Mary was passionate about students having the greatest technology available to learn from. 
Mary's legacy lives on at CF and the Appleton Museum. Through her estate plans, she continues to support student scholarships and the Appleton Museum of art.
CF was honored to recognize posthumously Mrs. Mary Brent Kraus with the 2019 CF Distinguished Service Award at its fall 2019 graduation ceremony. The award is given to individuals who have provided significant leadership and service to the College.